MOBILITY SPECIALIST FOR PROFESSIONALS
Rugged smartphones
Choose from a wide selection of professional smartphones. The different ergonomics as well as options such as 1D / 2D barcode reader, screen size of 4 to 6 inches, Android operating system or windows, 3G or 4G LTE with voice features, WiFi , Bluetooth, RFID UHF, NFC, Smart Card Reader will allow you to select the ideal rugged smartphone.
Rugged tablet
Select the hardened or semi-hardened tablet that best suits your needs. Robust, with a screen size of 7 to 12 inches, our tablets are available on Android or Windows, with options such as 1D or 2D barcode reader, RFID, 4G LTE communication.
PDA / Terminals
Terminals and PDAs are proposed with the same options as professional smartphones, and can transmit data in 3G, 4G LTE or wifi, or even have a barcode reader. They are usually equipped with a physical keyboard and a 3.5 to 6 inch screen. They may even have complementary accessories such as butt for bar code entry on the fly. Unlike the hardened smartphone, the PDA professional does not support the phone feature (voice GSM).
Professionals terminals
Professionals terminals we propose are real industrial PCs. They meet the requirements of the industry professionals in a comprehensive way. Robust design, they can be fixed on all types of gear such as forklifts or pallet trucks warehouse for example. They are also real hardened PCs, usable in fixed positions in environments as different as extreme such as production lines or maritime transport and its aggressive saline environment.
Barcode reader
Opt for a 1D / 2D barcode reader in the spray, gun or compact format. You can select a wired interface (USB, RS232) or wireless radio (Wi-Fi, Bluetooth, Zigbee) and the type of playhead.
Biometric & ID reader
Several biometric solutions that adapt with all the features of a smartphone and a tablet, while embedding different acquisition devices
Athesi, specialist in mobility since 2005, offers a unique range of materials through its diversity and complementarity. Are you looking for dedicated equipment to meet your specific needs?
Athesi is composed of a team of experts in the market of automatic identification and professional mobility active on this market since 1990. Their objective is to bring you their vision and their experience through a new and relevant approach.
The optimization of our supply chain allows us to offer quality materials at the best price. In addition, their very long life cycle which is on average 5 years of commercial life will drastically reduce the cost of ownership.
Based in France, our repair shop is composed of a team of engineers and specialized technicians, the workshop is thus able to repair all the technical anomalies.
ATHESI, FRENCH KNOW-HOW
French Tech is a new generation of talented entrepreneurs who are creating their start-ups and aiming for global leadership. It is a collective behind a brand, it is an optimistic and ambitious mind, resolutely turned towards the future, to create the world and the economy of tomorrow.
Microsoft Partner Network
Since its creation in 2005, Athesi has been working closely with Microsoft teams. Since 2012, Athesi is certified Microsoft Partner Network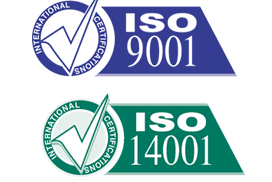 ISO CERTIFICATION
The production of materials offered by Athesi is ISO certified.
Our latest communications
Next Show
SITL - 26th to 28th march 2019 - Parc des Expositions - Hall 1 - Porte de Versailles - Paris - stand E70
Mobility for Business - 17th & 18th october 2019 - Parc des Expositions - Porte de Versailles, Paris - stand B8
BATIMAT - 04th to 8th november 2019 - Parc des expositions Paris Nord Villepinte - stand 5A-U77
Subscribe to the Athesi page on LinkedIn and receive all news, product releases, and key dates not to be missed.