BIXOLON printers
The first manufacturer of mobile ticket printers
Mobile printer Bixolon
Lightweight, compact, Bixolon mobile printers connect easily to equipment in Bluetooth or Wi-Fi.
Bixolon Label Printers
Compact printers with thermal transfer printing that prints your tickets and labels. Connects to USB, Wi-Fi or Bluetooth.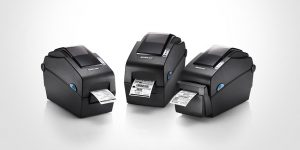 BIXOLON is the first worldwide manufacturer of ticket printing solutions in a wide range of sectors including retail, healthcare, hospitality, banking, logistics, delivery and industry.
Do you have a project ? Ask your questions to our experts !