Description
Discover the RT101 tablet! A true champion in the hardened tablets category.
The RT Series tablets contribute to the efficiency and productivity of business users. These hardened tablets can accompany you in the field as in the office. The RT101 is particularly suitable for field applications for aeronautics, construction, sales, maintenance technicians, service technicians, where working conditions are difficult, battery life critical and unacceptable breakdown. Impeccable quality, equipped with a screen readable in full sun and equipped with security functions designed for companies, the RT101 tablet gives you the robustness and reliability that requires a business application. Designed for demanding environments, the rugged RT101 tablet is MIL-STD-810G and IP65 certified to withstand drops of up to 1.20 meters. Equipped with a hot-swappable 10800 mA battery with an extra battery to ensure uninterrupted operation. As a security aspect, its fingerprint reader allows access to authorized users and thus secures your data. The hardened RT101 tablet is equipped with the Windows 10 operating system.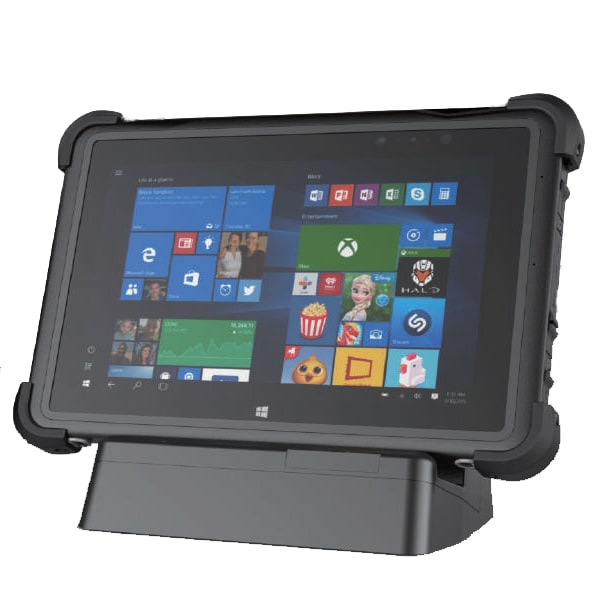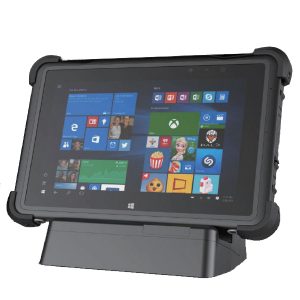 In the office or on the move
Stay connected via 3G or 4G LTE (optional) and/or Wi-fi 802.11 a / b / g / n / ac.
You need to use this tablet in your vehicule, this is not a problem a mounting kit is avalable.
Barcode reader in option
Depending on your need, you can use the 1D / 2D barcode reader totally integrated with the tablet, without add-on.