Description
The RP70 professional tablet! the most stylish and the smartest in its class.
The Gen2Wave RP70 Professional Tablet offers a modern design much more current than other hardened tablets on the market! It has a 7-inch screen and takes off first with a Windows 10 IoT Enterprise OS while waiting to be available ALSO with the latest version of android.
Industrial characteristics
The RP70 is the perfect marriage between the aesthetics of a consumer tablet and the robustness / reliability of a professional equipment. With its IP65 rating, the RP70 tablet ensures that you can operate and work in dusty environments or in the rain. Designed for concrete soil down to 1 meter 20 according to the MIL-STD-810 standard, you will not have to worry about the breakage or breakdown of your work tool.
Compact, small, thin and lightweight, you will easily slip it into the pockets of work clothes. She is the perfect assistant of the nomadic teams who intervene in the field.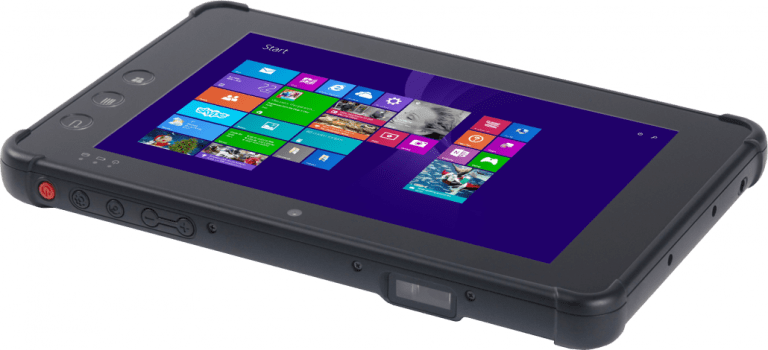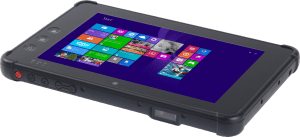 Remarkable comfort
Although compact and lightweight, the RP70 hardened tablet incorporates all the hardening characteristics needed for professional use. The Gen2Wave RP70 hardened professional tablet has a 7-inch display that can be read in bright sunlight. It offers an optimal display size and allows a more fluid reading. Glove, finger or stylus, input is facilitated through multi-point technology. It also has a battery of 5600 mAh or an extended battery of 11200 mAh hot-swappable. Ideal for indoor and outdoor applications: for retail, logistics, transport, delivery, home service or for all maintenance and field installation, the RP70 tablet equipped or not ( Choice of a 2D barcode reader (Honeywell), and a NFC RFID reader located at the top of the device, is the most complete tool to help you in the accomplishment of your business processes. Outdoors, transmit your information very quickly via the very high speed 4G LTE mobile network.